Hand-fed Blue and Gold Macaw. - George
Wednesday, 16 September 2020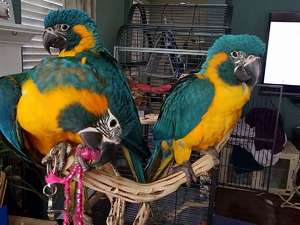 Item details
City:
George, Western Cape
Contacts

willz

0714694885
Item description
Hand-fed and home raised baby blue and gold for sale. I have owned parent birds for many years. macaw is

hand tame and perch trained. Birds are perfect active and assertive. Talks a few words and fast to learn.

contact me for details.